The landscape of the Fiordland National Park, the largest national park in New Zealand, was carved by glaciers over 100,000 years ago. The park showcases breathtaking fiords, ancient rainforests and snowy mountain peaks. It is home to four of New Zealand's ten Great Walks, the Milford, Routeburn, Hump Ridge and Kepler tracks, earning Fiordland's title as the 'Walking Capital of the World'.
Lake Manapouri, visible from every room of Cabot Lodge, serves as the gateway to Doubtful Sound, also known as Patea, the 'place of silence'. Doubtful Sound is ten times larger than its well-known cousin Milford Sound, and is almost untouched by man. The extraordinary sound with awe inspiring mountains, wildlife and waterfalls can be reached by boat, departing daily five minutes from Cabot Lodge.
Milford Sound, possibly the most photographed location in New Zealand, can be reached by vehicle via the spectacular Milford Road, which begins 20 minutes from Cabot Lodge. Milford Sound has been called the 'eighth wonder of the world', and with cascading waterfalls and sheer cliff faces emerging from inky blue waters, visitors will soon see why.
The abundant wildlife is a key element of Fiordland's charm, home to several threatened native animals, as well as Bottlenose dolphins, New Zealand fur seals, Fiordland crested penguins, and the cheeky mountain parrot, the Kea.
Fiordland is also one of only two locations in the country where visitors can view glowworms. These mesmerising insects are located on the shores of Lake Te Anau in a network of limestone caves filled with sculpted rock, whirlpools and a roaring underground waterfall.
Fiordland comprises two urban centers, Manapouri and Te Anau. Cabot Lodge overlooks Lake Manapouri, with the vibrant lake and township of Te Anau a mere 15 minute drive from the Lodge. The townships offer visitors a variety of eateries, from boutique food trucks to award winning restaurants, as well as shopping, a bird park, and stunning nature reserves.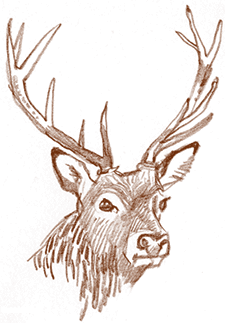 What our previous guests have said
Taking the long twisting driveway from the main road you know immediately this is going to be a special place. Coming round the last bend in the drive you...
Docklander, London, United Kingdom
Spent 4 nights at Cabot Lodge. It's a magical place. Can't recommend it highly enough. Stunning location. Wonderfully gracious hosts.
Ikdrill, U.S.A
We've stayed here twice now. Brad and Breidi are awesome hosts! The location is stunning, the rooms are great, with epic views and the food cooked by...
Andy and Diana, Kapiti Coast, New Zealand
Words fail - So I will just say thank you so much for one of the highlights of our trip - we will definitely be seeing you again
Lance & Naomi, California, U.S.A
This is truly an amazing place in an amazing part of the country. The scenery is stunning, the accommodation luxury and the kiwi hospitality of Brad and...
Deanna C, Auckland, New Zealand
This is a place that you need to put on your bucket list. The exclusive 4 bedroom lodge sits on a private hill high above Lake Manapouri and the snow...
Tracy and Phil, Wellington, New Zealand
Don't leave home till you have seen the Cabot Lodge. Simply exceptional in all areas no more so than the family customised approach by a go ahead...
Alan L, Bangkok, Thailand
From the moment you arrive, you are met with the warmest welcome, Breidi and Brad are the most gracious hosts The Suites are absolutely beautiful, they are...
Angela M, Tauranga, New Zealand
Your lodge is exceptional In its hospitality, location, beauty and décor.
Kimberley, Sydney, Australia
Everything was exceptional, from the food to the luscious bathrobes, to the insane views, to the crazy cute lambs.
Ashley & Mike, San Francisco
READ MORE REVIEWS