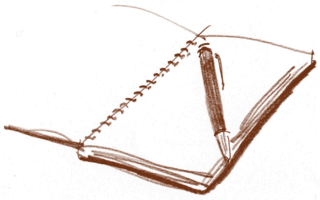 Need the perfect birthday or Christmas gift, or simply looking to spoil someone you love? Purchase a Cabot Lodge gift voucher and give the gift of time. Time to relax, to savour the moment, to be together and create unforgettable memories.
Experiencing the beauty of Fiordland is the perfect way to spoil loved ones, as well as show staff and clients how valued they are.
Simply fill out the details below, or contact the Cabot Lodge team with your desired gift voucher - either a one or two night stay at the Lodge (valued from $800 NZD), or an amount to put toward a stay at the Lodge, and a personalised voucher will be hand-made for you.
Gift vouchers are valid for 18 months from the date of purchase and cannot be redeemed for cash. All gift voucher recipients will receive an introductory note from the Cabot Lodge team to help make a reservation on a date of their choosing.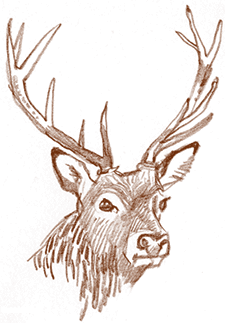 What our previous guests have said
Taking the long twisting driveway from the main road you know immediately this is going to be a special place. Coming round the last bend in the drive you...
Docklander, London, United Kingdom
My wife and I spent 2 weeks in NZ on the South Island (in the Mt Cook, Wanaka, Queensland, and Fiordland areas). All of our accommodations were at highly...
Soutine A, Texas, USA
Everything was exceptional, from the food to the luscious bathrobes, to the insane views, to the crazy cute lambs.
Ashley & Mike, San Francisco
This is a place that you need to put on your bucket list. The exclusive 4 bedroom lodge sits on a private hill high above Lake Manapouri and the snow...
Tracy and Phil, Wellington, New Zealand
Words fail - So I will just say thank you so much for one of the highlights of our trip - we will definitely be seeing you again
Lance & Naomi, California, U.S.A
Your lodge is exceptional In its hospitality, location, beauty and décor.
Kimberley, Sydney, Australia
This is truly an amazing place in an amazing part of the country. The scenery is stunning, the accommodation luxury and the kiwi hospitality of Brad and...
Deanna C, Auckland, New Zealand
Spent 4 nights at Cabot Lodge. It's a magical place. Can't recommend it highly enough. Stunning location. Wonderfully gracious hosts.
Ikdrill, U.S.A
From the moment you arrive, you are met with the warmest welcome, Breidi and Brad are the most gracious hosts The Suites are absolutely beautiful, they are...
Angela M, Tauranga, New Zealand
Don't leave home till you have seen the Cabot Lodge. Simply exceptional in all areas no more so than the family customised approach by a go ahead...
Alan L, Bangkok, Thailand
READ MORE REVIEWS