Fiordland Ladies Retreat
This three night all-inclusive package is for the ladies, providing exclusive use of Cabot Lodge with activities to re-set, relax and recharge in the heart of Fiordland.
Nights: Three night stay
Maximum number of guests: Six guests
Inclusions:
Three nights' exclusive use accommodation;
Arrival drink;
Cheese platter;
Evening drink and

canapés each night;

Multi-course set-menu dinner each night;
Cooked breakfast each morning;
Daily lunch;
Daily fresh fruit, baking and complimentary minibar;
Complimentary laundry service; and
Choice of either a private Pilates class or tour of a renowned New Zealand garden; and
Choice of either hiking a section of the Kepler Track with a picnic lunch, or cycling the Lake2Lake cycle trail (e-bikes available).

Cost: From $2,330 NZD per person for six persons
Highlights:
Day One - Guests will enjoy a drink and delicious cheese platter on arrival, with the afternoon free to explore the Lodge and estate at leisure. In the evening guests will relax over cocktail hour and canapés, followed by a multi-course evening meal, enjoying Cabot Lodge and the spectacular mountain and lake views in complete privacy and serenity.
Day Two - Guests will wake to a cooked breakfast before recharging the senses in the serenity of Fiordland with the choice of a privately led Pilates class or touring a renowned New Zealand garden. Guests can completely re-set their frame of mind and energy levels with a private Pilates class in the courtyard of the Lodge overlooking Lake Manapouri and the surrounding mountains. Pilates will be followed by an al fresco ploughman's lunch and an afternoon of relaxation, with access to the property's walking trails, private library, and private jetty in the Fiordland National Park. Alternatively, guests can enjoy the Southern Scenic Route, driving along New Zealand's stunning south coast, before reaching Maple Glen for an enchanting garden tour in one of the country's premiere gardens. Guests will enjoy lunch overlooking the Pacific Ocean before returning home to Cabot Lodge, where canapés, drinks and divine New Zealand cuisine will be awaiting guests for their second evening in paradise.
Day Three - Guests will again wake to a cooked breakfast, before enjoying their choice of one of New Zealand's Great Walks or cycling the Lake to Lake cycle trail. Fiordland is known as the Walking Capital of the World, so what better way to enjoy this World Heritage Area than to set out on foot and experience the incredible scenery of the renowned Kepler Track. Guests will take on a three hour section of the track, stopping at a secluded beach on the shores of Lake Manapouri for a picnic lunch provided by Cabot Lodge and possibly a dip in the lake for those brave enough! Alternatively, guests can experience the beauty of Fiordland's lakes, cycling along the Lake to Lake cycle trail, beginning at Lake Te Anau and winding through the World Heritage Park to Lake Manapouri. Guests will return home to well-deserved drinks and canapés, as well as their final evening meal, showcasing the best of the region's farm to plate cuisine.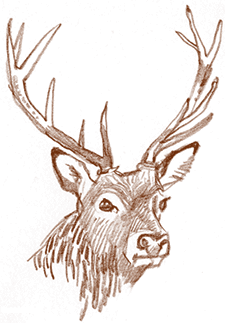 What our previous guests have said
Words fail - So I will just say thank you so much for one of the highlights of our trip - we will definitely be seeing you again
Lance & Naomi, California, U.S.A
From the moment you arrive, you are met with the warmest welcome, Breidi and Brad are the most gracious hosts The Suites are absolutely beautiful, they are...
Angela M, Tauranga, New Zealand
My wife and I spent 2 weeks in NZ on the South Island (in the Mt Cook, Wanaka, Queensland, and Fiordland areas). All of our accommodations were at highly...
Soutine A, Texas, USA
Spent 4 nights at Cabot Lodge. It's a magical place. Can't recommend it highly enough. Stunning location. Wonderfully gracious hosts.
Ikdrill, U.S.A
Don't leave home till you have seen the Cabot Lodge. Simply exceptional in all areas no more so than the family customised approach by a go ahead...
Alan L, Bangkok, Thailand
Everything was exceptional, from the food to the luscious bathrobes, to the insane views, to the crazy cute lambs.
Ashley & Mike, San Francisco
This is a place that you need to put on your bucket list. The exclusive 4 bedroom lodge sits on a private hill high above Lake Manapouri and the snow...
Tracy and Phil, Wellington, New Zealand
This is truly an amazing place in an amazing part of the country. The scenery is stunning, the accommodation luxury and the kiwi hospitality of Brad and...
Deanna C, Auckland, New Zealand
Your lodge is exceptional In its hospitality, location, beauty and décor.
Kimberley, Sydney, Australia
Taking the long twisting driveway from the main road you know immediately this is going to be a special place. Coming round the last bend in the drive you...
Docklander, London, United Kingdom
READ MORE REVIEWS