Luxury Fiordland Elopement
Get married in private luxury with three romantic nights at Cabot Lodge. Couples will enjoy a private flight overlooking the stunning mountains and fiords of the Fiordland National Park for an intimate wedding ceremony. From the flowers to the photographer, Cabot Lodge has all of the essentials for the perfect elopement.
Nights: Three night stay
Maximum number of guests: Two guests
Inclusions:
Three nights' accommodation in our Premier Suite;
A scenic flight over the fiords for mountain top nuptials;
A photographer to capture the ceremony and provide a collection of beautifully edited images (couples will receive a gallery of over 100 photos, as well as a preview gallery received within two days of the elopement to share with friends and family);
Bottle of New Zealand bubbles;
Private spa pool experience;
Daily cooked breakfast;
Daily

canapés

and evening drink;
Daily set-menu evening meal;
A New Zealand wine pairing;
A cheese platter;
Daily fresh fruit, baking and complimentary minibar;
Late check-out; and
A gift from the Cabot Lodge team.

Cost: From $8,750 NZD for two persons
Highlights:
Arriving at Cabot Lodge, couples will be welcomed into the Premier Suite with flowers, a bottle of New Zealand bubbles and a special gift from our team. Couples can enjoy a private spa experience, soaking in an outdoor tub overlooking the mountains, before evening drinks and canapés, and a set-menu evening meal. Couples can then retire to bed, enjoying a romantic turndown service lovingly prepared by our team. Waking up, couples will enjoy a cooked breakfast, before being whisked over the fiords by private helicopter to say 'I do'. The special day will be captured by a photographer, and couples will receive beautifully edited, high resolution images in an online gallery, which can be shared with friends and family within two days of their elopement. Couples will then enjoy a delectable cheese board and bubbles on their return, while the Cabot Lodge team prepare the Premier Suite for an evening of private dining with New Zealand wine pairings. Spending the final day at leisure at the Lodge, couples could enjoy a walk on the stunning nearby Kepler Track, or possibly a scenic drive along the Milford Road. On departure, couples can enjoy a late check-out to savour every moment of this idyllic location.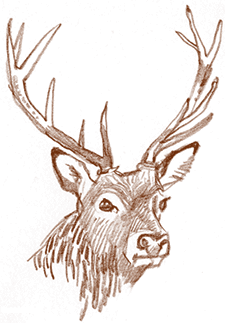 What our previous guests have said
This is a place that you need to put on your bucket list. The exclusive 4 bedroom lodge sits on a private hill high above Lake Manapouri and the snow...
Tracy and Phil, Wellington, New Zealand
Everything was exceptional, from the food to the luscious bathrobes, to the insane views, to the crazy cute lambs.
Ashley & Mike, San Francisco
This is truly an amazing place in an amazing part of the country. The scenery is stunning, the accommodation luxury and the kiwi hospitality of Brad and...
Deanna C, Auckland, New Zealand
We've stayed here twice now. Brad and Breidi are awesome hosts! The location is stunning, the rooms are great, with epic views and the food cooked by...
Andy and Diana, Kapiti Coast, New Zealand
Your lodge is exceptional In its hospitality, location, beauty and décor.
Kimberley, Sydney, Australia
Don't leave home till you have seen the Cabot Lodge. Simply exceptional in all areas no more so than the family customised approach by a go ahead...
Alan L, Bangkok, Thailand
My wife and I spent 2 weeks in NZ on the South Island (in the Mt Cook, Wanaka, Queensland, and Fiordland areas). All of our accommodations were at highly...
Soutine A, Texas, USA
Spent 4 nights at Cabot Lodge. It's a magical place. Can't recommend it highly enough. Stunning location. Wonderfully gracious hosts.
Ikdrill, U.S.A
From the moment you arrive, you are met with the warmest welcome, Breidi and Brad are the most gracious hosts The Suites are absolutely beautiful, they are...
Angela M, Tauranga, New Zealand
Taking the long twisting driveway from the main road you know immediately this is going to be a special place. Coming round the last bend in the drive you...
Docklander, London, United Kingdom
READ MORE REVIEWS