Great Walks
This four night package is for those who want to experience what Fiordland is so famous for, with three hikes in three days, capturing the best of the iconic Milford, Routeburn and Kepler tracks as well as Milford and Doubtful Sound.
Nights: Four night stay
Maximum number of guests: Two guests
Inclusions:
Four nights' accommodation in our Deluxe Suite;
An arrival drink;
Daily cooked breakfast;
Daily picnic lunch;
Daily

canapés

and evening drink;
Daily set-menu evening meal;
Daily fresh fruit, baking and complimentary minibar;
Complimentary laundry service;
Scenic flight over Doubtful Sound with a remote mountain landing;
Independent hike on the Kepler Track with transfers;
Privately guided Routeburn Track hike;
Privately guided Milford Track hike; and
Milford Sound boat cruise with guided tour of the scenic Milford Road.

Cost: From $9,995 NZD for two persons
Highlights:
This adventurous package has been crafted to ensure guests get the very best from the 'Walking Capital of the World' with both guided and independent hiking, as well as the opportunity to experience some of Fiordland's renowned scenery from the air and water.
Day One – Guests will begin their first day of adventure with a helicopter flight, taking off over Lake Te Anau and Manapouri and soaring past the Fiordland Mountains. These dramatic mountains rise almost vertically and create a barrier between the east coast and the west coast of New Zealand. Once across the main divide, Doubtful Sound will present itself in magnificent fashion. Being 10 times larger than Milford Sound, there is plenty to see from the helicopter, including hidden alpine lakes and rushing waterfalls. Guests will enjoy a remote alpine landing with great photo opportunities, before being flown to the Luxmore Hut on the Kepler Track. At the hut guests can enjoy a picnic lunch before setting off independently on their five mile downhill hike, crossing through alpine terrain and descending into lush rainforest. Upon reaching the shores of Lake Te Anau, guests will be met by Cabot Lodge staff for the short return drive to Cabot Lodge.
Day Two – Guests will be collected from the Lodge by their private guide and guided along the Milford Road to New Zealand's most renowned Great Walk, the Milford Track. Led by our incredibly knowledgeable local guide, guests will learn about the rich history of the area while exploring the lush beech forests, glacier-carved valleys and waterfalls along the flat and easy-going nine mile hike. Guests will enjoy a picnic lunch surrounded by thriving bird life and crystal clear waters. Departing the Milford Track, guests will be able to enjoy a two-hour boat cruise through Milford Sound to spot local wildlife, including seals, dolphins and penguins and get up close and personal with their surroundings, cruising under waterfalls and marveling at the sheer granite cliffs that tower above the water. A hand-picked selection of New Zealand wine and beer await guests on their return to toast a breathtaking day ticking off another Great Walk from the bucket list.
Day Three - Guests will be collected from the Lodge by their private guide to journey along the Milford Road for a guided hike of the stunning Routeburn Track. The Milford Road is a journey in itself and just as spectacular as the destination, with never-ending photo opportunities. The drive will include a number of stops on route to showcase the hidden gems of this renowned location. Arriving at the entrance to the Routeburn Track, guests will set off on their privately guided hike to Key Summit. This spectacular walk ascends through lush, temperate rainforest and onto a unique alpine herb field. At the summit, guests will experience panoramic views of mountains, alpine lakes, and deep glacial carved valleys as well as a picnic lunch to savour alongside the views. This five mile return walk is an inspiring place to enjoy the natural beauty of the Fiordland National Park.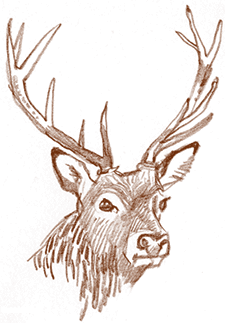 What our previous guests have said
Spent 4 nights at Cabot Lodge. It's a magical place. Can't recommend it highly enough. Stunning location. Wonderfully gracious hosts.
Ikdrill, U.S.A
This is a place that you need to put on your bucket list. The exclusive 4 bedroom lodge sits on a private hill high above Lake Manapouri and the snow...
Tracy and Phil, Wellington, New Zealand
My wife and I spent 2 weeks in NZ on the South Island (in the Mt Cook, Wanaka, Queensland, and Fiordland areas). All of our accommodations were at highly...
Soutine A, Texas, USA
Your lodge is exceptional In its hospitality, location, beauty and décor.
Kimberley, Sydney, Australia
We've stayed here twice now. Brad and Breidi are awesome hosts! The location is stunning, the rooms are great, with epic views and the food cooked by...
Andy and Diana, Kapiti Coast, New Zealand
From the moment you arrive, you are met with the warmest welcome, Breidi and Brad are the most gracious hosts The Suites are absolutely beautiful, they are...
Angela M, Tauranga, New Zealand
Don't leave home till you have seen the Cabot Lodge. Simply exceptional in all areas no more so than the family customised approach by a go ahead...
Alan L, Bangkok, Thailand
Taking the long twisting driveway from the main road you know immediately this is going to be a special place. Coming round the last bend in the drive you...
Docklander, London, United Kingdom
Words fail - So I will just say thank you so much for one of the highlights of our trip - we will definitely be seeing you again
Lance & Naomi, California, U.S.A
Everything was exceptional, from the food to the luscious bathrobes, to the insane views, to the crazy cute lambs.
Ashley & Mike, San Francisco
READ MORE REVIEWS