During the booking process Cabot Lodge will collect personal information from guests, such as name, contact information, and billing or purchase information.
This information is collected to enable Cabot Lodge staff to effectively secure booking reservations and contact guests to discuss their reservation. The information will not be used for any other purposes unless consent has been granted. The provision of certain information is optional, and guests are welcome to inquire further regarding any concerns.
All credit card and payment information is kept safe by using a secure third party payment gateway and only Cabot Lodge management will be granted access to personal reservation information.
Guests have the right to ask for a copy of any personal information Cabot Lodge holds, and request for it to be corrected or deleted if necessary by contacting Cabot Lodge at [email protected]
The full list of cookies we use is;
Cookie: PHPSESSID | Type: Session | Purpose: The main session cookie set by the website.
Cookie: __cfduid | Type: Persistent | Purpose: CloudFlare service secure flag cookie.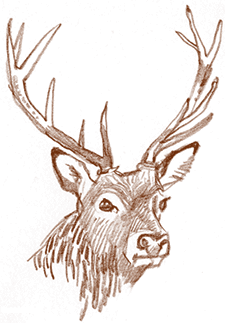 What our previous guests have said
From the moment you arrive, you are met with the warmest welcome, Breidi and Brad are the most gracious hosts The Suites are absolutely beautiful, they are...
Angela M, Tauranga, New Zealand
My wife and I spent 2 weeks in NZ on the South Island (in the Mt Cook, Wanaka, Queensland, and Fiordland areas). All of our accommodations were at highly...
Soutine A, Texas, USA
Your lodge is exceptional In its hospitality, location, beauty and décor.
Kimberley, Sydney, Australia
This is a place that you need to put on your bucket list. The exclusive 4 bedroom lodge sits on a private hill high above Lake Manapouri and the snow...
Tracy and Phil, Wellington, New Zealand
Everything was exceptional, from the food to the luscious bathrobes, to the insane views, to the crazy cute lambs.
Ashley & Mike, San Francisco
Don't leave home till you have seen the Cabot Lodge. Simply exceptional in all areas no more so than the family customised approach by a go ahead...
Alan L, Bangkok, Thailand
This is truly an amazing place in an amazing part of the country. The scenery is stunning, the accommodation luxury and the kiwi hospitality of Brad and...
Deanna C, Auckland, New Zealand
Taking the long twisting driveway from the main road you know immediately this is going to be a special place. Coming round the last bend in the drive you...
Docklander, London, United Kingdom
Spent 4 nights at Cabot Lodge. It's a magical place. Can't recommend it highly enough. Stunning location. Wonderfully gracious hosts.
Ikdrill, U.S.A
Words fail - So I will just say thank you so much for one of the highlights of our trip - we will definitely be seeing you again
Lance & Naomi, California, U.S.A
READ MORE REVIEWS