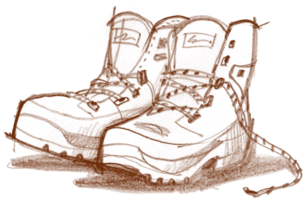 There are more than 600 kilometres of tracks for visitors to explore in Fiordland, earning the area its title as the 'Walking Capital of the World'. Four of New Zealand's ten Great Walks are in Fiordland - the renowned Milford Track, Kepler Track, Hump Ridge Track and Routeburn Track.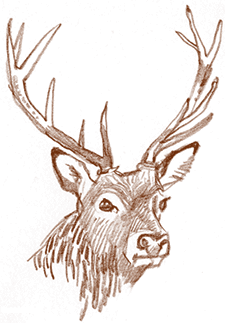 What our previous guests have said
Don't leave home till you have seen the Cabot Lodge. Simply exceptional in all areas no more so than the family customised approach by a go ahead...
Alan L, Bangkok, Thailand
Spent 4 nights at Cabot Lodge. It's a magical place. Can't recommend it highly enough. Stunning location. Wonderfully gracious hosts.
Ikdrill, U.S.A
This is truly an amazing place in an amazing part of the country. The scenery is stunning, the accommodation luxury and the kiwi hospitality of Brad and...
Deanna C, Auckland, New Zealand
We've stayed here twice now. Brad and Breidi are awesome hosts! The location is stunning, the rooms are great, with epic views and the food cooked by...
Andy and Diana, Kapiti Coast, New Zealand
My wife and I spent 2 weeks in NZ on the South Island (in the Mt Cook, Wanaka, Queensland, and Fiordland areas). All of our accommodations were at highly...
Soutine A, Texas, USA
Words fail - So I will just say thank you so much for one of the highlights of our trip - we will definitely be seeing you again
Lance & Naomi, California, U.S.A
Everything was exceptional, from the food to the luscious bathrobes, to the insane views, to the crazy cute lambs.
Ashley & Mike, San Francisco
Your lodge is exceptional In its hospitality, location, beauty and décor.
Kimberley, Sydney, Australia
From the moment you arrive, you are met with the warmest welcome, Breidi and Brad are the most gracious hosts The Suites are absolutely beautiful, they are...
Angela M, Tauranga, New Zealand
Taking the long twisting driveway from the main road you know immediately this is going to be a special place. Coming round the last bend in the drive you...
Docklander, London, United Kingdom
READ MORE REVIEWS