A look back on summer and autumn
As we look out onto wet pastures and begin to feel a slight chill in the air, we are reflecting on what a fantastic Summer and Autumn we have had. We have met incredible people, shared amazing stories and most importantly, created unforgettable memories.
A highlight of the past season has been receiving a Gold Qualmark Award, recognising that we are performing to the highest standard in our sustainability efforts, customer service, health and safety procedures, staff culture, and our community engagement.
We've watched our pet lambs Millie, Billie and Tillie grow into three rather large sheep with a penchant for nibbling shoes, jackets and almost anything else they come into contact with! We've welcomed a new member to the family, our miniature pony, Alcapone. He is settling into lodge life nicely and has loved feeding time with our guests. While supposedly on a diet, he does always seem to win over our visitors and get a sneaky apple or two most days.
Fiordland continues to inspire awe from all those who visit. More than once have our guests been left speechless by a breathtaking waterfall, a mirrored lake on a silent evening, or a chorus of birds exploding into song while out exploring our incredible hikes.
While we don't often get the chance to leave the property, we thoroughly enjoyed heading out into Doubtful Sound recently for a boat cruise, it certainly reminded us of the paradise we live in. We also hiked the Milford Track and we were again blown away by the beauty in our backyard. We do often pinch ourselves that we get to witness some of the most beautiful sunrises and sunsets every day, and we love nothing more than to share these moments with the wonderful people who call Cabot Lodge home each night.
While Winter has arrived and the days are becoming shorter, we are certainly not slowing down. We have so many exciting developments happening on the property and we are gearing up for another bumper season.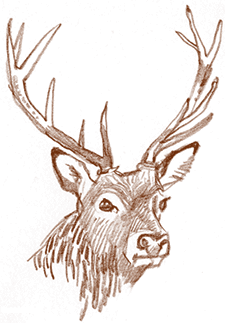 What our previous guests have said
Everything was exceptional, from the food to the luscious bathrobes, to the insane views, to the crazy cute lambs.
Ashley & Mike, San Francisco
This is truly an amazing place in an amazing part of the country. The scenery is stunning, the accommodation luxury and the kiwi hospitality of Brad and...
Deanna C, Auckland, New Zealand
My wife and I spent 2 weeks in NZ on the South Island (in the Mt Cook, Wanaka, Queensland, and Fiordland areas). All of our accommodations were at highly...
Soutine A, Texas, USA
Words fail - So I will just say thank you so much for one of the highlights of our trip - we will definitely be seeing you again
Lance & Naomi, California, U.S.A
This is a place that you need to put on your bucket list. The exclusive 4 bedroom lodge sits on a private hill high above Lake Manapouri and the snow...
Tracy and Phil, Wellington, New Zealand
Your lodge is exceptional In its hospitality, location, beauty and décor.
Kimberley, Sydney, Australia
We've stayed here twice now. Brad and Breidi are awesome hosts! The location is stunning, the rooms are great, with epic views and the food cooked by...
Andy and Diana, Kapiti Coast, New Zealand
Taking the long twisting driveway from the main road you know immediately this is going to be a special place. Coming round the last bend in the drive you...
Docklander, London, United Kingdom
Spent 4 nights at Cabot Lodge. It's a magical place. Can't recommend it highly enough. Stunning location. Wonderfully gracious hosts.
Ikdrill, U.S.A
Don't leave home till you have seen the Cabot Lodge. Simply exceptional in all areas no more so than the family customised approach by a go ahead...
Alan L, Bangkok, Thailand
READ MORE REVIEWS