FAQs for travelling to Te Anau and Manapouri
We all know that New Zealand is on the other side of the world to most countries, and while our remote and untouched beauty has made us a much desired destination, there are certainly a lot of questions our future travellers have before they make their journey.
Below the team at Cabot Lodge have come up with answers to some of the most common questions we receive prior to our guests' arrival.
How do I get to the Fiordland National Park?
The Fiordland National Park doesn't have a single or main point of entry like other parks around the globe. When staying in the townships of Manapouri and Te Anau, the forested mountains and waterways of the Fiordland National Park surround you. The well-known Milford Sound and Doubtful Sound are located in the park as well as the renowned Kepler, Milford, Hump Ridge and Routeburn Tracks. Hiking and cruising through these locations are some of the best ways to experience the park. However, our personal favourite is to fly over the park with a scenic helicopter flight. As the Fiordland National Park is the largest in New Zealand, it is near impossible to fully experience its vast beauty any other way.
To reach the Fiordland National Park most visitors to New Zealand will arrive into Auckland Airport and can then take a direct flight to either Queenstown or Invercargill. Both airports are a 2.5 hour journey by vehicle to the neighbouring townships of Te Anau and Manapouri, which are the best bases for exploring the Fiordland National Park.
Regular coach connections are also available from Queenstown and Invercargill and there is a small domestic airport in Manapouri which connects weekly to Queenstown in Summer and is available for charter flights year round.
What is there to do in Te Anau, Manapouri and Fiordland National Park?
Fiordland (which incorporates the townships of Te Anau and Manapouri) is known as 'The Walking Capital of the World'. Four of New Zealand's ten nationally designated Great Walks are located here. In total there are over 600 kilometres (373 Miles) of tracks to explore with half-day, full-day and multi-day hikes available.
Then of course there is the stunning Milford Sound and Doubtful Sound. These areas of natural beauty can be explored from the air, by boat or kayak. Any visit to Milford or Doubtful Sound is a full day experience, so make sure to give yourself plenty of time to soak in your surroundings.
The glowworm caves are a unique and family friendly activity in Fiordland, with tours departing regularly each day. The experience includes a boat cruise across Lake Te Anau, informative talk from local guides, followed by an exploration of the cave system.
Fiordland is also great for adventure, with jet boat rides across Lake Manapouri, Lake Te Anau and the connecting Waiau River, float plane trips and scenic helicopter flights.
For the passionate fisherman, or even the interested beginner, Fiordland is also renowned for its trout fishing, with options for both fly and spin reel casting.
For those wanting to relax and unwind in our peaceful surroundings, there is also a fantastic bird park, nature reserve, gift shops, massage therapy as well as a range of eateries and bars.
Do I need to pre-book the hiking trails and will I need a guide?
If hiking one of the multi-day walks, such as the Kepler or Milford Track, you need to pre-book the huts along the trail well in advance. However, if you are looking to hike a day section of any one of our Great Walks, or any one of our many day-hikes, you do not need to pre-book. The only exception is that you will need to book the boat to the start of the Milford Track for any day hike. The Kepler Track has multiple sections that can be enjoyed in a day, one of which can be reached via a short boat cruise, which must also be booked.
All of the hikes can be done with or without a guide. However, our local guides provide an incredible service, with collection from your accommodation to the start of your desired track, carrying all of the food and gear you will require, and most importantly sharing their incredible knowledge of our flora, fauna and local history. There is so much to take in while exploring Fiordland and it's easy to miss some amazing sights. Our local guides help ensure you don't miss a thing while enjoying the wilderness.
Should I visit Milford Sound or Doubtful Sound?
This is the number one question we are asked and the reality is that both Milford and Doubtful Sound offer very different experiences.
Milford Sound has greater tourist numbers as it can be reached via vehicle along the incredibly beautiful Milford Road, which is a destination in itself. Milford's sheer granite cliffs and array of waterfalls are both imposing and majestic and everyone will certainly be impressed by the dramatic figure of Mitre Peak rising from the fiord. Because of its accessibility, Milford Sound can be busy and therefore visitors will be sharing the experience with others.
Doubtful Sound is more remote, with access available via a stunning boat cruise across Lake Manapouri, followed by a guided coach trip over the Wilmot Pass, before entering Doubtful Sound. This ensures there are far fewer tourists with the area aptly named Patea, the 'place of silence'. The densely forested mountains and multitude of waterfalls are awe inspiring and as the wildlife is slightly more abundant than in Milford, you will have a higher chance of seeing the resident dolphins, penguins and seals.
When is the best time of year to visit Fiordland?
Our weather is on its best behaviour between November and April, however there are many benefits to travelling outside of this time period. In September and October we are lambing, so there are plenty of freshly born lambs emerging on farms across Fiordland, providing great photo opportunities. In April and May, the leaves are changing colour for Autumn, which offers incredibly rich scenery and more amazing photos. Between June and August there are far fewer visitors to the area, so you will feel like you have our vast wilderness to yourself, not to mention plenty of great travel deals.
How far ahead do I need to book my travel to Fiordland?
If planning to travel in the peak season, November - April, we recommend booking accommodation three to six months in advance. Most activities can be booked closer to your arrival, however as previously mentioned, multi-day hikes must be booked well in advance.
What do I need to pack when travelling to Fiordland?
The key to dressing in Fiordland (and New Zealand generally) is layers. We can often have four seasons in one day, so on any given day you are likely to need a t-shirt, warm jumper, a hat and sunglasses, as well as a waterproof jacket.
Due to the reduced ozone layer above New Zealand, the sun is more potent here than in most countries. The harsh UV rays as well as our pesky sandflies, which can be experienced while near our beautiful waterways, mean that keeping covered and having insect repellant on hand is also very helpful.
What are the road conditions like in and around Fiordland?
Roads in New Zealand generally are narrower than elsewhere in the world. We have very few multi-lane highways, and the roads can often be windy. We drive on the left-hand side and while we have far fewer traffic lights than most countries, we absolutely love roundabouts and have them everywhere!
The roads in Fiordland are relatively quiet, which makes driving here low-stress. The biggest issue most drivers face is keeping their eyes on the road with beautiful scenery in almost every direction! There are very rarely road closures in Fiordland, with the biggest risk the Milford Road. Visitors can keep on top of any road closures or warnings by visiting the New Zealand Transport Authority website for updates.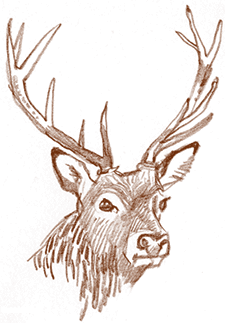 What our previous guests have said
Spent 4 nights at Cabot Lodge. It's a magical place. Can't recommend it highly enough. Stunning location. Wonderfully gracious hosts.
Ikdrill, U.S.A
We've stayed here twice now. Brad and Breidi are awesome hosts! The location is stunning, the rooms are great, with epic views and the food cooked by...
Andy and Diana, Kapiti Coast, New Zealand
Don't leave home till you have seen the Cabot Lodge. Simply exceptional in all areas no more so than the family customised approach by a go ahead...
Alan L, Bangkok, Thailand
Everything was exceptional, from the food to the luscious bathrobes, to the insane views, to the crazy cute lambs.
Ashley & Mike, San Francisco
This is truly an amazing place in an amazing part of the country. The scenery is stunning, the accommodation luxury and the kiwi hospitality of Brad and...
Deanna C, Auckland, New Zealand
From the moment you arrive, you are met with the warmest welcome, Breidi and Brad are the most gracious hosts The Suites are absolutely beautiful, they are...
Angela M, Tauranga, New Zealand
Words fail - So I will just say thank you so much for one of the highlights of our trip - we will definitely be seeing you again
Lance & Naomi, California, U.S.A
Your lodge is exceptional In its hospitality, location, beauty and décor.
Kimberley, Sydney, Australia
My wife and I spent 2 weeks in NZ on the South Island (in the Mt Cook, Wanaka, Queensland, and Fiordland areas). All of our accommodations were at highly...
Soutine A, Texas, USA
This is a place that you need to put on your bucket list. The exclusive 4 bedroom lodge sits on a private hill high above Lake Manapouri and the snow...
Tracy and Phil, Wellington, New Zealand
READ MORE REVIEWS